TAKE A LOOK AT WHAT MAKES THIS SERVICE SO DIFFERENT
THE WAY OTHERS LIKE US HANDLE SUPPORT
There are a lot of Managed WordPress Services out there that do pretty much exactly what we are offering here. The big difference is that when you need actual hands on support, the other companies will tell you that you either need to hire a developer or you need to pay additional service costs to fix your WordPress issues.
THE ONLY WAY WE DO THINGS
Now the way it should be and will be when you take part in this service, is that you will always received instant WordPress support whenever your site is not working the way you want it to. We will never ask for additional service cost or tell you to go elsewhere. We will just fix your issue right away any time you need support.
232,000+
Tickets Serviced Since 2009
24/7 Support For WordPress Issues
15,500+
Active Support Customers
Our Customers Always Come Back
3,200+
Days Fixing WordPress Sites
Fixing WordPress Issues Since 2009
WE LOVE FIXING WORDPRESS ISSUES
PLATFORM ISSUES
WordPress can be funky and new versions can cause issues.
PLUGIN ISSUES
Plugin conflicts happen often and can be a daunting task to fix.
THEME ISSUES
Is there something strange going on inside your WordPress theme?
GENERAL ISSUES
Have something that just does not make sense and you need it fixed?
We Have a Team Ready to Help You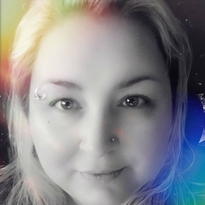 Nile
Fixing WordPress Since 2003
Micky
Fixing WordPress Since 2010
Tammara
Fixing WordPress Since 2009
Randal
Fixing WordPress Since 2007
Kumar
Fixing WordPress Since 2009
Kalvin
Fixing WordPress Since 2011
Lucille
Fixing WordPress Since 2009
Saverio
Fixing WordPress Since 2008
Mentioned On These Sites Below
Website Content Edits
Need a new logo to changed out or need some images replaced. Perhaps you have some new text content that you needed added to a page or edit content already on a page.
Plugin Install and Setup
WordPress has so many plugins available to improve and add functionality to your site. We can help you install and setup plugins on your site as part of this service.
WooCommerce Help
If you are running an online store and need help setting up products or other settings in WooCommerce, we can rush to the rescue and do the work for you.