Description
232,000+
WordPress Sites Serviced Since 2009
The 1st TRUe 24/7 24/7 Support For WordPress
"I knew how important it was to understand Search Engine Optimization for my wesbite but it was like reading a foreign language. This service gave me the knowledge and strategy to focus on the thing within my site that would have the most impact on better search engine results."
We Have a WP Team With Years OF EXPERIENCE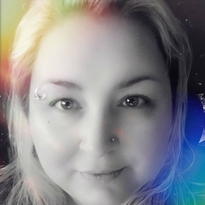 Nile
Fixing WordPress Since 2003
Micky
Fixing WordPress Since 2010
Tammara
Fixing WordPress Since 2009
Randal
Fixing WordPress Since 2007
Kumar
Fixing WordPress Since 2009
Kalvin
Fixing WordPress Since 2011
Lucille
Fixing WordPress Since 2009
Saverio
Fixing WordPress Since 2008
What is Included in this Detailed Service
Detailed metrics on improving website's design
Within 5 seconds of landing on your website, can your visitors determine what your company does? We will give you major design points that will have massive impact on SEO.
---
Detailed metrics on improving website's markup
How Google and your visitors see your site, is important. If your site can't be seen well in other devices, or has accessibility issues (legally blind, color blind, physical limitations), we'll make sure to let you know, and give you tips on how to fix them.
---
Detailed metrics on optimizing for search rank
It is so important to know and understand your website traffic. We'd like to have temporary access to your site's Google Analytics or chosen analytics to help determine and let you know what you should be doing to increase your search rank and traffic.
---
Detailed metrics on converting visitors
A return on investment, whether it be getting people to fill out a contact form, call you, leave a comment, buy a product, share your articles on social media, or sign up for a newsletter, is what you want people to do. We'll ask you what your goals are for your visitor and look at your site to see if there's a better way to get people to do what you want them to do, when they visit your site.
---
Detailed metrics on site speed performance
If your site isn't running between 1-4 seconds, you're in sore need of a speed up. We'll give you some tips on where to improve your speed, according to your site.
---
Submit sitemap to Google and Bing
Google Search Console and Bing Webmaster Tools are both important in letting you know how both of these major search engines are seeing your site. Submitting your site to both, allows them to deeply crawl and index your site better. You can also see if you have any issues with your site, like if there are any pages not working correctly (example: 404 error, page not found), and much more.
Detailed metrics on content creation strategy
Content is what attracts people to your site. We'll go through and see what keywords you're currently targeting, as well as look at how to improve your content.
---
Detailed metrics of competition sites
Sometimes you can learn from other websites that are performing better than yours. It could be a better targeted audience or content with specific keywordsm or even more. We'll give you some insight on what they are doing, so you can apply that to yours.
---
Detailed metrics on social influence
Social Search is important. The more your website and its content is seen, the more chances of getting them to visit, and even buy or subscribe. We'll look up at least 2 of your preferred social media channels and give you tips on what to improve.
---
Detailed metrics on site security
If your site isn't secure, you're not being a responsible website owner. We'll let you know what you need to make sure your visitors are having a secure experience on your WordPress website. Website security is often overlooked or not thought of until something happens. Be prepared ahead of time and let up identify the security weak spot son your website if they exist. A secure site is a safe site.
---
Yoast SEO Plugin Setup Audit
This is the #1 most used SEO plugin for WordPress. Just installing it and making it active will not release the full power it has to offer. We will make sure it's configured and running smoothly.
---
Detailed Service Report on Completion
Our SEO Specialist will be at your service to make sure that fully understand that free SEO report you received. We understand that you might not understand everything within the report or have a few questions about certain information included in the report. So if you have questions about it, we're happy to help answer them.